ABOUT US
Alligator Logistics Pte Ltd is a leading transport and logistics solutions provider in Singapore. We have over a decade of industry exposure in providing the first class trucking services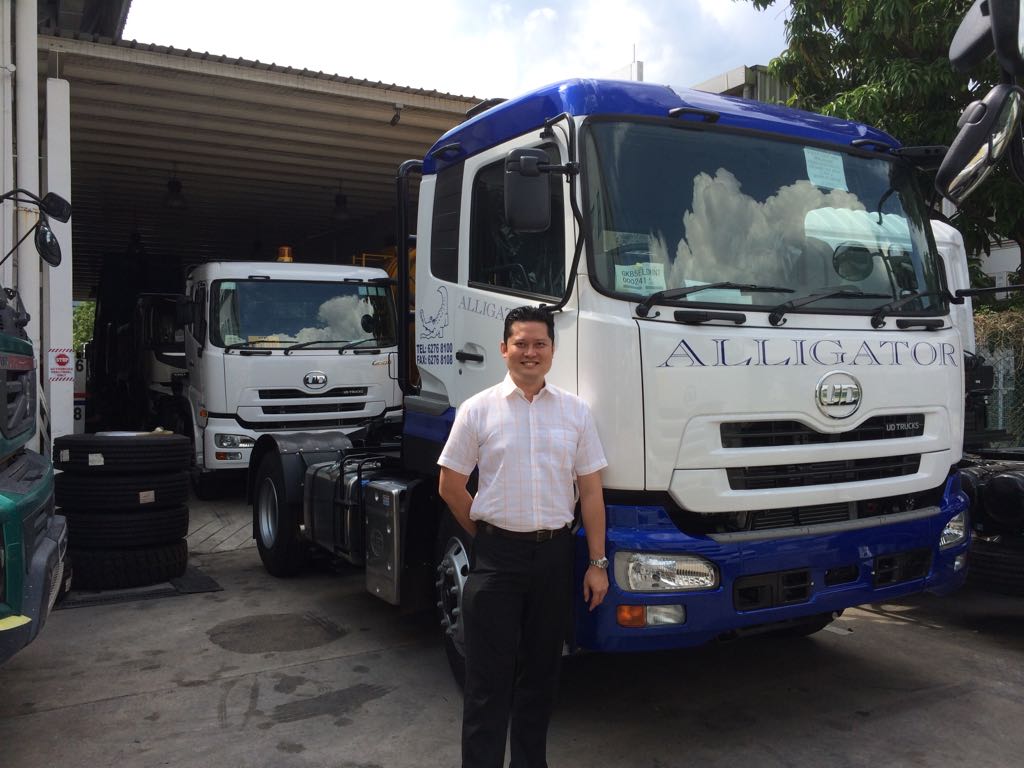 Alligator Logistics Pte Ltd is a leading transport and logistics solutions provider in Singapore. We have over a decade of industry exposure in providing the first class trucking services
Alligator Logistics is a dedicated logistics provider with a fleet of over 50 prime movers and 400 chassis (include low bed, flat rack, canvas containers & low bed skeletal) to service our clientele.
Our open yard facilities also provide customers with the flexibility of temporary container storage when required by our customers from time to time.
WE OFFERS CUSTOMER-SPECIFIC LOGISTICS SOLUTIONS
In collaboration with its  associated companies, the company is able to provide a complete range of services that seamlessly moves the goods from production right up to final consumption. By providing an integrated and holistic approach in its shipping and logistical operations, its customers benefit greatly in terms of cost-savings, timeliness of deliveries; and with a peace of mind to concentrate on their core business.
MISSION
Our mission is to create value to our clients by delivering innovative tailored solutions to move products and information more efficiently and effectively with the best people, systems and processes.
VISION
To be recognized as one of the most admired companies in our industry because of our commitments to clients, employees and business partners.